September 13th – November 4th, 2023
Artist Reception October 6th, 2023
5-7 PM
Kader Gallery
The Mexican Folk Art Collective is a group of artists from different towns in Mexico and Mexican artists living in the USA. Through pottery (barro), cartonería (a traditional technique stronger and smoother than papier-mâché) sculptures and masks, textiles, and corn husk creations, MFAC artists are happy to share their culture and traditions with you. MFAC artists have identified the need to showcase Mexican artwork and create connections between Mexican and Mexican American artists. Some artists work in a family studio with traditional heritage passed down from generation to generation, while other MFAC artists are experimenting with a combination of traditional and contemporary techniques.  Regardless, all artists respect and appreciate the work of each other.  MFAC's collection represents work from more than 30 artists.
Artist Reception Presentation Friday, Oct. 6, 2023, 6:30 pm – 8 pm featuring Fashion Designs by Julieta Zavala, Ometochtli Mexican Folk Dance & The Braided Janes Latin Alternative Band from Chicago, IL: FREE AND OPEN TO PUBLIC thanks to La Crosse Community Foundation
Day of the Dead, Dia de Muertos, Community Ofrenda Build with Altaristas Gaby Marvan & Andrea Muniz, Nov. 1, 2023, starting  at 10 am.  Sponsored in part by Larson's General and La Crosse Community Foundation
Exhibition also sponsored in part by CRAVA, Coulee Regional Alliance for the Visual Arts, Dr. Michael White, Courtyard by Marriott Downtown La Crosse, Castle Realty
*Polymorph*
Front Gallery
In *Polymorph*, Rufus Jupiter explores themes of queer embodiment and synergies between fauna, flora, and human existence. Peering through lenses both esoteric and concrete, they bear imagery shaped from oil paint and graphite/ mixed media.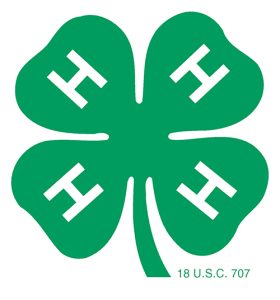 4-H Exhibtion
September 13 – October 14 2023
Balcony Gallery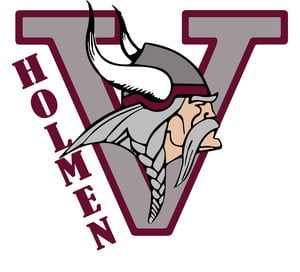 Holmen High School Student Exibition
October 18 – November 11, 2023
Balcony Gallery
November 8th, 2023 – January 1st, 2024
Artist Reception December 1st, 2023
5-7 PM
Geological Confluence
Kader Gallery
The exhibition features functional and sculptural ceramics based on the Driftless region and bluffs surrounding the La Crosse area. Jared is fascinated by the rock formations, strata, and colors within this area he calls home. The artist's work explores the beauty of mathematics and its relationship with the world around us. Math is omnipresent, from the enormous structure of a galaxy to that of a mere snowflake. Everywhere we look, math exists. His work highlights the universality of math, in appreciation of the complex beauty of mathematics in the natural world.


Betsy Midthun
Meandering Paths
Front Gallery
As an artist who has meandered through her artistic pursuits, Betsy enjoys the challenge of starting a painting on a flat, blank surface and through the addition of a meandering element, moving the viewer into an interesting and tranquil two dimensional space. Betsy's goal is to push colors in the landscape to a higher intensity while still capturing the appropriate range of values.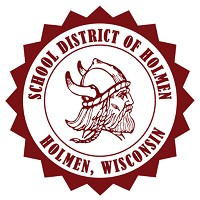 Holmen Elementary School
November 15, 2023 – January 6, 2024
Balcony Gallery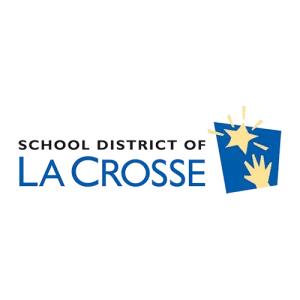 Northside Elementary School
January 10 – February 3, 2024
Balcony Gallery
January 10th – February 24th, 2024
Artist Reception February 2nd, 2024
5-7 PM
Wanderings
Kader Gallery
"Wanderings" is a series of layered, textured, and engaging large-scale abstract monotypes, created on carved blocks, textured surfaces and hand cut stencils, printed only with human pressure (hands and feet). Instead of capturing one moment in time, Arenz creates fleeting visuals of multiple moments by drawing loosely with her eyes closed to create the foundation of each piece. This creates a sense of whimsy, which is continued through Arenz's added drawing and collage to the work
100th Anniversary of the Upper Mississippi River National Wildlife and Fish Refuge
 Group exhibition featuring artists Casey Bennet, Carl Homstad, Lori Ehlke, Carol Keene, Peter Mutschler and Colleen Shore.
Front Gallery
A group exhibition with artwork inspired by the Mississippi River, kicking off a year long celebration of the 100th Anniversary of the Upper Mississippi National Wildlife and Fish Refuge. Including theater performances of 'A Visit from Will Dilg & Scenes from Our Mighty Mississippi' with Steven Marking.  Pump House performances 02/22/24, 1:30 pm & 02/23/24, 7:30 pm sponsored by Friends of Pool 7 & 8.
(Image: Great Refuge Basin, Colleen Shore)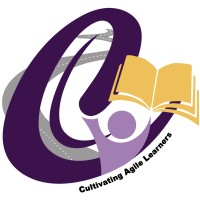 Caledonia Schools
February 7 – February 24, 2024
Balcony Gallery
February 28th – April 13th, 2024
Artist Reception March 1st, 2024
5-7 PM
lngrid Restemayer & Jo Hendricks
Femme & Fauna
Kader Gallery
Femme and Fauna is a two-person exhibition composed of Ingrid Restemayers mixed media collage, print, fiber works and Jo-Ann Hendricks figurative painted drawings. "Fauna" is comprised of organic, intricate etchings of animals collaged with fine papers and embroidery. "Femme" is a series of drawn from life woman bodies, shown in fluid and expressive movements. Angular poses and body parts are manipulated in each single-person presentation to enhance the sense of volume with an attitude. The "magic" of the artist's hand at work in these fluid drawings acknowledges that imperfections are what is common in all our bodies. The push and pull of abstraction, relatable subjects and the mixture of creative techniques unfolds into a cohesive, and engaging exhibit.
Leanne Poelinger
Paper Paintings
Front Gallery
Leanne Poellinger's colorful "paper paintings" are created from bits of cut and torn paper, some handmade, carefully layered, piece by piece, as a painter applies brush strokes. Leanne adds layer upon layer of paper, with occasional touches of ink and paint, to create deeply textured and detailed images.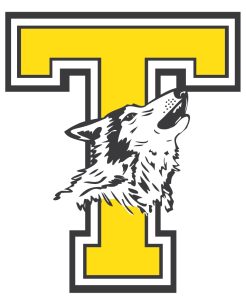 Tomah Schools
February 28 – March 16, 2024
Balcony Gallery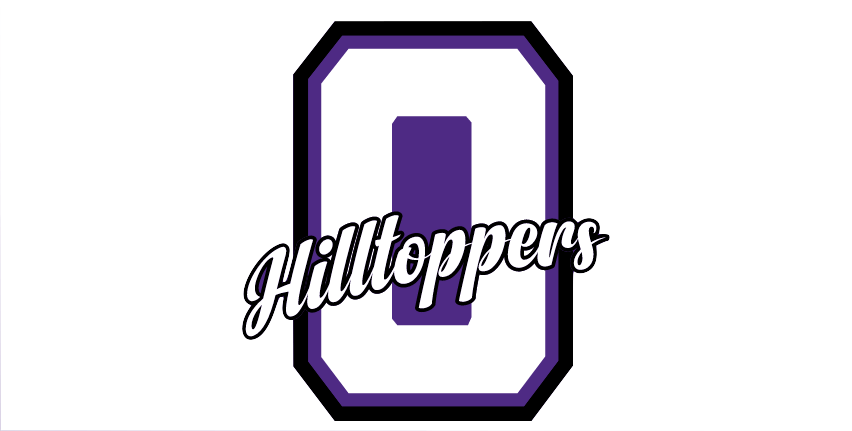 Onalaska High School
March 20 – April 13, 2024
Balcony Gallery
All School Show
All Galleries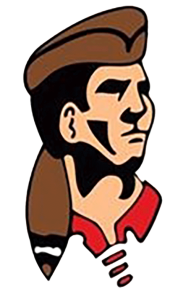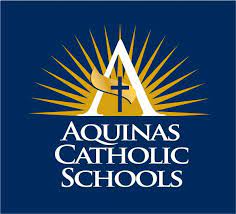 Aquinas Middle & High Schools
Front & Balcony Galleries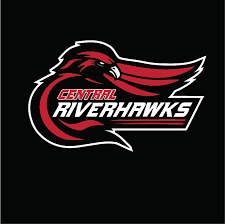 May 22nd – July 13th, 2024
Artist Reception May 31st, 2024
5-7 PM
Altered Moments: Vegetated Metropolis
Kader Gallery
In her series "Altered Moments: Vegetated Metropolis" Olivia creates double and triple-exposed photographs that combine themes of architecture and urban life alongside the grown patterns, colors, and expressions of nature. As an artist who grew up surrounded by oak groves, prairies, and animals and who has recently lived in a city for the past five years, she felt the need to create a visual narrative of these contradicting landscapes. These pieces urge viewers living in rural or urban areas to rethink and re-appreciate the daily patterns, shapes, and landscapes they experience through non-traditional photography
Kevin Johnson
A Deep Look Within
Kader Gallery
Take a deep look within an assortment of nearly lost relics as Kevin Johnson digs into the unconventional art medium of book excavation. Using a utility knife, Kevin manually hollows-out the center of each page, carefully cutting around images and text printed in the books. When completed, the bound stack of frail page remnants and cover are displayed open-faced and resemble a relief carving within the book. It has been transformed yet still retains a true essence of what it has always been.
Joan Geary
Rex Spiritus
Front Gallery
"By faith we understand that the universe was formed at God's command, so that what is seen was not made out of what was visible." Hebrews 11:3 This verse prompted Geary to think about the minute molecules, atoms and subatomic particles that comprise everything in our existence, all magnificently designed to allow for expansion and evolution. While these components are not visible to the naked eye, upon magnification, their bizarre and unique shapes, colors and forms seem unlikely elements of our everyday reality. It is Geary's hope that the work will invoke contemplation of the primordial mysteries of Creation and a reverence for its Creator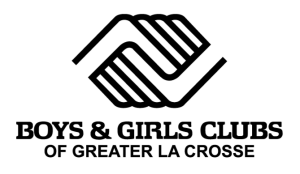 Boys & Girls Club
May 22 – June 15, 2024
Balcony Gallery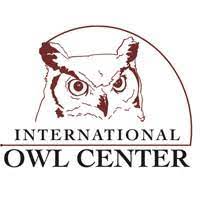 International Owl Exhibit
June 19 – July 13, 2024
Balcony Gallery
July 17th – September 7th, 2024
Artist Reception August 2nd, 2024
5-7 PM
Value Me
Kader Gallery
The exhibition, "Value Me", explores the relationship between value and functionality in our society and lives… Many of these images are presented in unique ways such as, circles, ovals, and in small ornate frames. The humorous images of united objects and materials are joined with titles that are just as much a part of the work, providing additional context for the audience to incite a conversation with the work and each other.
Mark Arnold
Now & Then
Kader Gallery
As a Plien Air oil painter, Mark paints outdoors between the months of July- September capturing bright summer landscapes in Dane and Columbia Wi counties. These works  will include the very first painting completed in 1983 to his final work produced in 2023. Next to each painting will be a photograph of the scene as it exists today. Some places have changed dramatically and others have not at all since painting at that site.
Tim Hammond
Places I've Walked, Faces I've Seen
Front Gallery
The theme of this collection is to encourage learning and understanding by way of adventurous travel. Tim's intension with his "Place's I've walked… Faces I've Seen" project is to inspire good will, fairness and open-mindedness in the hearts and minds of others through the art of photography.
Edward Burgess
Wilderness Neighbors
Balcony Gallery
With a fierce admiration for nature and a key eye for observation, Edward depicts both local and non local animals in intense detail. He is committed to using his artistic skill to represent on paper wildlife's uniqueness and intrinsic value. He hopes viewers will pause long enough to consider these animals worth preserving, if not for themselves, then for the sake of the beauty they bring to the world.
Install Crew
Thank you to our Install Team who volunteer their time to create beautiful displays in our Galleries
| | |
| --- | --- |
| Julie C. | Julie M. |
| Keith V. | Lynn H. |
| Maryanne S. | Mary Ann N. |
| Pat G. | Phyllis O. |
| Joan G. | Colleen S. |